Tuesday, February 25, 2014
Celebrating 10 Years Of Sport Aviation
The latest and greatest from the U.S. Sport Aviation Expo 2014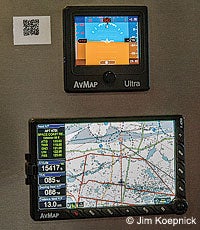 AvMap Ultra EFIS
AvMap Ultra EFIS
www.avmap.us
AvMap's new Ultra EFIS is a light, compact and easy-to-install stand-alone unit that provides reliable and advanced AHRS for light-sport, ultra-light and experimental aircraft. It contains solid-state gyros, accelerometers, magnetic field sensors, air data sensors and a UAV Navigation motion processor. Fronted by a 3.5-inch sunlight-readable LCD display, the unit fits in a 3.3-inch panel hole and is easily connected to a GPS receiver and pitot- static system, providing attitude (roll, pitch and heading), and airspeed and altitude from the pitot-static system. At the AvMap booth, Grant Farrell pointed out the unit also features a wind indicator, sideslip indicator, vertical speed and HSI. Preloaded with Jeppesen Database for navigation backup, the Ultra EFIS also features aircraft specific V-speed reference values. Price: $1,199.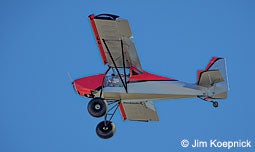 JUST Aircraft SuperSTOL
JUST Aircraft SuperSTOL
www.justaircraft.com
Just Aircraft's new extreme STOL LSA made its first appearance at Expo. The all-metal wing has self-deploying leading-edge slats and two-third-span fowler flaps that deflect to 45 degrees, enabling the SuperSTOL to make rotorcraft-like arrivals and departures. With a 32 mph stall speed, the hydraulic, nitrogen gas-charged suspension landing gear—both mains and tailwheel—allow the SuperSTOL to plop into relatively postage stamp-sized strips, landing and taking off in as little as 150 feet. The all-glass doors provide outstanding visibility. Standard power comes from a 100 hp Rotax 912 ULS engine, and a 130 hp turbocharged Rotax 912 ULS is an option. Put it on optional 29-inch Airstreak tundra tires for true backcountry bliss. Introduced last year, more than 60 SuperSTOL aircraft have been sold, the company says. Price: $36, 650 (kit includes a pre-welded fuselage, less panel and firewall forward.)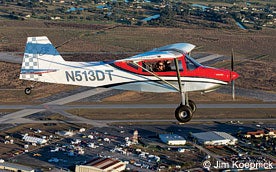 Rans S-20 Raven
Rans S-20 Raven
www.rans.com
Rans Aircraft's latest design—a tube-and-fabric two-place bush kit aircraft—made its Expo debut this year. "It's a great backcountry airplane," says Rans founder Randy Schlitter, pointing out some of the features. The "huge" baggage compartment carries up to 80 in its more than 20 cubic feet, and the large wing area gives it STOL performance at high elevations. A 100 hp Rotax 912 engine is standard, but the S-20 Raven can take a 160 hp Lycoming or the new 180 hp motor from ULPower Aero Engines. The 14,500-foot service ceiling for high mountain passes, 300-foot takeoff roll and 900 fpm climb, more than five hours of endurance, 33 mph stall in landing configuration and a 340-foot rollout. This is Rans' 22nd airplane, Schlitter says, after a moment's thought, when asked. Price: $25,500 (complete airframe, less firewall forward, taildragger or trike).
Page 3 of 4