Tuesday, October 4, 2011
Choice Aftermarket Stops for Turboprops
Put new life in your legacy turboprop or bring a high-performance piston into the jet age! Aftermarket specialists can upgrade your engines, retrofit your interior, install a glass panel and more.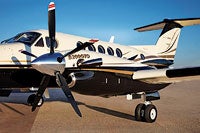 Enhanced Aero
Enhanced Aero

www.enhanced.aero
Enhanced Aero of McGregor, Texas, is focused on PT6A-52 engine conversion for King Air 200/B200 series aircraft, transforming them into the B200GTO. The conversion improves performance (305 knots cruise) and reduces maintenance costs. Enhanced Aero also offers King Air mods including McCauley four-and five-blade propellers, BLR winglets, Raisbeck products (available in bundled Raisbeck EPIC packages), and interior conversions from its own Interiors by Brazil company. A complete conversion can be accomplished in four weeks, says company president Grady O'Hara, who has more than 35 years of experience in business aviation.
Kestrel Aeroworks

www.kestrel.aero/aeroworks.html
Kestrel Aeroworks of Brunswick, Maine, is the modification division of the company (Kestrel Aircraft), headed by Cirrus Design cofounder and former CEO Alan Klapmeier, that's developing the eponymous single-engine turboprop. The aeroworks can install Avidyne Release 9 glass panels in older PA-46 model Piper Meridian turboprops and Cirrus SR22s. The PA-46 upgrade includes interior modifications that ease access to the cramped cockpit. Kestrel Aeroworks also will design customized modifications for high-performance aircraft. "We would like to hear your ideas," Klapmeier says.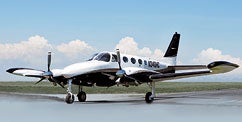 O&N Aircraft
O&N Aircraft Modifications
www.onaircraft.com
O&N Aircraft Modifications in Factoryville, Pa., is renowned for its Silver Eagle conversions, making turboprops out of Cessna P210s, with more than 100 completed. Now, O&N is following that up with the Silver Eagle 340, turning Cessna 340s and 340As into turboprops with the installation of two Rolls Royce 250-B17F/2 engines, three-blade Hartzell reversible deiced propellers, new interior, avionics, added fuel capacity and paint, for about $1.6 million. In addition to improved performance, the conversion delivers increased useful load. Certification is expected by year's end, and five conversions already have been sold in anticipation, according to O&N's Diane Olson.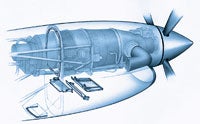 Raisbeck
Raisbeck Engineering
www.raisbeck.com
Seattle-based performance mod manufacturer Raisbeck Engineering has designed and developed performance systems for turboprops for 25 years. Its Epic Platinum Performance System for King Airs includes Quiet Turbofan Propellers, while the Epic Gold package is designed for aircraft already outfitted with the four-bladed props. Raisbeck also offers Quiet Turbofan Propeller upgrades for Twin Otters. "We currently have more than 6,000 performance systems installed on the King Air fleet," says Anne Lockemy, Raisbeck's Advertising and PR Manager, "and our (wing) lockers and strakes have been standard on the Hawker Beechcraft 350 production line for nearly seven years."
Rocket Engineering
www.rocketengineering.com
Turn your piston-powered airplane into a turboprop! Speedmeister Darwin Conrad of Rocket Engineering first souped up Mooneys (the Rocket 305 conversion), and now, his facility in Spokane, Wash., specializes in putting PT-6A engines in Piper PA46 Malibus and Mirages (JetPROP DL and DLX), Beechcraft Bonanza B36TCs (the TurbineAir), B60 Dukes (Royal Turbine) and B58P Barons (Turbine Cougar Baron). "Why install turbines on a twin-engine airplane?," Conrad asks rhetorically. "The Pratt & Whitney engines are several times more reliable and much more user-friendly than piston engines."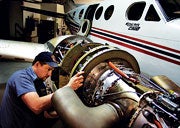 Silverhawk
Silverhawk Conversions

www.silverhawk135.com
Silverhawk Conversions in Lincoln, Neb., offers firewall-forward upgrades for King Air C-90 and 200, and Cessna Conquest I and Cheyenne I and II turboprops, using PT6A-135A (for the C-90, Conquest and Cheyenne) or PT6A-42 or -52 (for the B200) engines. Conversion typically takes three weeks. "Silverhawk is unique in that we manage the entire conversion process from initial order to completion," says John Gillum, CEO of Silverhawk Conversions. "If additional work is needed, ranging from airframe inspections to avionics upgrades or a new interior, we can handle it while the aircraft is down for the conversion."
Twin Commander Aircraft, LLC

www.twincommander.com
Twin Commander Aircraft specializes in turbine conversions of a half-dozen models of the twin-engine Commander, using Honeywell TPE331 turboshaft powerplant variants. The AC 690A conversion utilizes the Honeywell TPE331-5-251 engine. The AC 690B conversion uses the -251 or -252 variant while the AC 840 (690C) and AC 900 (690D) use the -254K. The AC 980 (695) and the AC 1000 (695A) are harnessed to the -10-511K. Updated avionics and other upgrades also are available.
Page 2 of 2
Labels:
Aviation Resources
,
Buyer's Guide
,
Features
,
Modifications
,
New Products
,
Pilot Guide
,
Pilot Resources
,
Pilot Supplies
,
Pilot Gear
,
Best Buys
,
What's New