Friday, July 1, 2005
Clark Kent Of The Sport Class
Mike Jones is a mild-mannered businessman, but in Reno, NEV., he's some kind of Superman!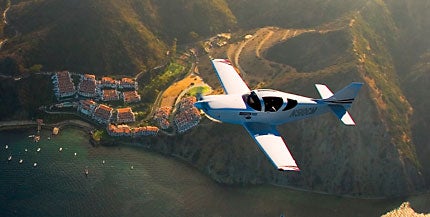 If you're like me and would not consider missing the Reno Air Races every September, you have to have noticed the increasing popularity of the sport class. The Reno Air Races have survived for years with only four classes of competition: sport biplanes, Formula One, T6 and unlimiteds—the latter, by far, being the top draw of all.
In the last decade, however, the Reno air races has elected to offer more variety by expanding the number of race classes to six, adding the jet and sport classes. This has introduced a new dimension to northern Nevada and attracted people like Mike Jones to the annual aviation extravaganza.
The sport class was created in 1998 in an attempt to bring air racing to the high-performance homebuilt world. The new class opened up closed-course pylon racing to kitplanes such as Lancair IVs, Glasair IIIs, Questair Ventures, Thunder Mustangs, Swearingen SX-300s, Berkuts and a variety of other quick experimentals. The rules for participation are simple: to be eligible for competition, at least five kits of the model have to have been sold, power has to be prop and piston, and engine size can't exceed 650 cubic inches.
Perhaps to some pilots' surprise, the little sportplanes immediately began recording lap speeds in excess of 300 mph. Dave Morss won the first gold race in 1998, flying his Lancair IV at 335 mph, and lap speeds have gradually marched up to 350 mph since then.
As owner of a prize-winning Glasair III, Mike Jones of Fullerton, Calif., couldn't resist the temptation to see what his airplane could do in competition with a dozen other homebuilts when Reno premiered the sport class in 1998.
Jones might seem an unlikely speed freak. He's a soft-spoken man who owns an interior design company, Jimmy Jones Interiors, in Garden Grove, Calif. His firm has specialized in commercial businesses and high-end private homes since 1973. You might more logically expect to see Jones wearing a three-piece suit in a corporate boardroom than working on a racing airplane in jeans and a T-shirt.
Page 1 of 4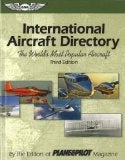 International Aircraft Directory

Plane & Pilot Magazine