Wednesday, November 30, -0001
Wings For A Wheelchair: Paradise P1
It's strong, friendly, roomy and rigged for hands-only flight!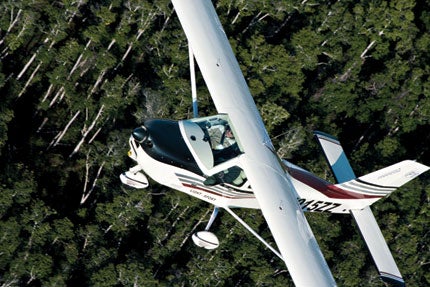 In 1999, an up-and-coming drummer man named Dylan Redd had a terrible car accident that broke his back. Several major surgeries and two years of constant, sleep-depriving pain drove him to the brink of utter despair. Sheer will to live pulled him through.
By 2003, recovered and using a wheelchair to get around, Dylan looked his new world in the eye and decided to have a life again. Strapped for cash, he founded QualityMed Inc., a medical equipment and supply business, which quickly prospered.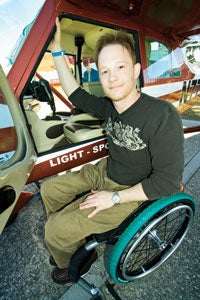 Dylan Redd and his Paradise P1.
That gave him some options. One day, on an airline flight, Dylan met Mitch Hansen of Hansen Air Group (
www.hansenairgroup.com
), an LSA distributor. Hansen told Dylan about his Sky Arrow—with hands-only controls. Dylan visited Hansen Air Group a week later, sat in the airplane, thought about it and..."I was hooked."

Handy Flight
Flash-forward to a sunny pre-spring day in Sebring, Fla. I watched Dylan roll his wheelchair up to his just-delivered new Paradise P1, open the wide, front-hinged composite door and lift himself into the left seat. He strapped in, reached down, collapsed the chair, pulled it across his body and stowed it in the spacious cargo area (18 cubic feet) behind him. Nothing to it.
"The P1 was the obvious choice for me," he asserted. "In most light-sport airplanes, there's simply no room for myself, a passenger, an overnight bag and my chair. In this plane, there's room for that and more."
That cargo space derives from the airplane's pedigree. It was sired in Brazil eight years ago as a four-seat experimental airplane; about 90 P1s now serve ranchers and other pilots down there.
Page 1 of 4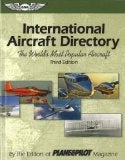 International Aircraft Directory

Plane & Pilot Magazine