Saturday, July 1, 2006
The Author's JetPROP
From best aircraft performance to best seller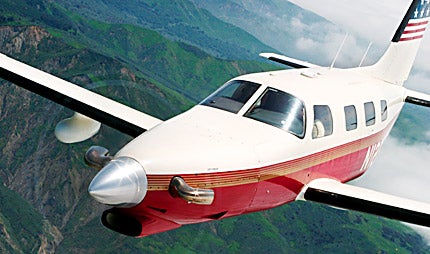 Ah yes, the first novel. It's every writer's dream to someday pen a novel. No matter what their medium—motion pictures, television shows, advertising, technical manuals or even magazines—nearly all who wield pens for their daily bread, and even some who don't, aspire to author the next great American novel, to create their own characters, their own stories, even their own worlds.
Stuart Woods is one of the most prolific novelists of our time. Since he published his first novel in 1981, he has authored another 31 books. Fans of mystery and intrigue know the name "Woods." In the last twenty-five years, he has completed a variety of mysteries, many involving murder, foreign schemes, politics and the CIA.
Following a publisher's advice to create his tales around a recurring character (in the manner of Erle Stanley Gardner's phenomenally successful Perry Mason hero), Woods created jet-setting, former N.Y.P.D. officer-turned-lawyer Stone Barrington as his principal hero. Other characters featured in Woods' books include fictional U.S. Senator Will Lee and former Florida police chief Holly Barker. Worldwide, millions of his books have been sold, and you can read his novels in 15 languages.
The popularity of Woods' books has turned him into a literary celebrity, and has afforded him a lifestyle that many of us can only dream about. He travels between his homes—in Key West, New York City and on a small island off the coast of Maine—in his JetPROP, which also carries him around the country on book tours.
After graduating from the University of Georgia, Woods moved to New York City where he took a position as an ad writer. He also worked in advertising in London and, in 1973, Woods moved to Ireland where he intended to complete a novel while working part-time at a Dublin advertising agency.
Page 1 of 5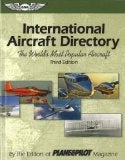 International Aircraft Directory

Plane & Pilot Magazine