Tuesday, February 10, 2009
March 2009 NOTAMS
Plane & Pilot's guide to aviation's most current promotional deals
From free training to discounts and rebates, this is the place to find great promotional deals from the aviation industry's leading companies. Be sure to check this page every month for the latest offers.
$1 Overnight Shipping
Tropic Aero offers $1 overnight shipping on select portable aviation electronics—including all portable Garmin GPSMAP aviation units—exclusively for P&P readers. Visit
www.tropicaero.com/pandp
to view qualified electronics, and enter coupon code "PANDP" during checkout to receive $1 shipping. For more information,
contact:
Tropic Aero,(888) 280-9272,
www.tropicaero.com
.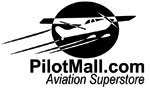 Flight Training Scholarships
PilotMall.com's 2009 Flight Training Scholarship Program gives three individuals a chance to fulfill their flying dreams with one $1,000 and two $500 scholarships. The recipients must be U.S. citizens enrolled in a flight-training course with plans to complete a private pilot or sport pilot certificate. The application deadline is March 15; recipients will be announced April 21. PilotMall.com is a specialized full-service aviation retailer offering more than 4,000 products. For more information,
contact:
PilotMall.com
, (727) 209-2586,
www.pilotmall.com/scholarship
.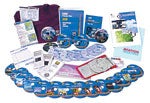 Half Off On King Schools' "Get It All" Kits
If you buy a "Get It All" kit from King Schools, you'll save more than 50%. That's at least $579! And you'll get everything you need for your next rating. King Schools has assembled the products for private, instrument, commercial and CFI ratings, and then slashed prices in half. For more information,
contact:
King Schools, (800) 854-1001,
www.kingschools.com/getitall
.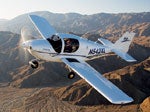 The Liberty LX2 Freedom Tour
As part of Liberty Aerospace's nationwide Freedom Tour, the highly acclaimed Liberty XL2 will visit flight schools and raise awareness about the benefits of operating modern, fuel-efficient aircraft. Focus will be placed on introducing students to the XL2 and raising flight-training awareness. The tour will feature a full day for each school with free flights, static displays, giveaways and the chance to win prizes (to be given away at EAA Oshkosh 2009, where the tour is scheduled to conclude). Interested schools and persons should contact Greg Gibson at the number below. For more information,
contact:
Liberty Aerospace, (813) 507-1799,
www.thefreedomtour.com
.
Page 1 of 2