Tuesday, February 9, 2010
Getting Ready For NextGen
The controllers are as crucial as the automation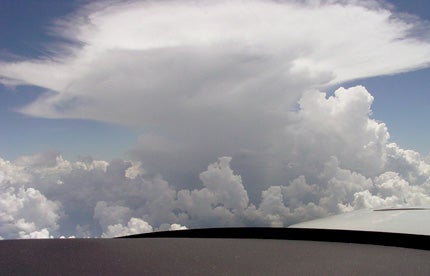 Recently, NTSB Chairman Deborah A. P. Hersman issued a warning that those in the government and aviation industry who are enamored of the planned Next Generation Air Transportation System (NextGen) should get their heads out of the clouds and realize that the people who will have to use the system—i.e., the air traffic controllers—are as important to safety as the automation itself.
Speaking at the Air Traffic Control Association's Annual Conference in October 2009, Hersman said that when investigators conduct their accident investigations, they often learn that while controllers know how to push buttons for routine tasks, they don't have a clue as to how things actually work. "Without a clear understanding of what the system is doing, the controllers will no longer be in charge [with NextGen]," asserted Hersman. "They'll just be along for the ride, and that's no better in ATC than it is in a cockpit."
The Air Traffic Control Association (ATCA) was formed in 1956, and is a nonprofit international organization representing the interests of professionals in the ATC industry. ATCA has been working with the FAA and others in the development of NextGen.
Hersman indicated that in the event of a system failure, dependence on automation can lead to unintended consequences, and that backup systems often aren't as capable as the primary system. This was evident in mid-November 2009, when the FAA experienced a software problem with its computer system's data router in Salt Lake City. The problem prevented automatic filing of flight plans, forcing controllers to manually manage flight plan data, which resulted in nationwide delays and cancellations affecting thousands of flights.
Hersman expressed concern about NextGen's advanced automation capabilities to squeeze more air traffic into finite airspace. The NTSB wants assurances that the system "will, in all cases, avoid putting aircraft and passengers at risk by placing aircraft in unsafe proximity to convective weather—even when there appear to be efficiency or capacity benefits in doing so." She cited situations in which controllers have refused to give pilots permission to deviate around thunderstorms, telling them they'd have to declare an emergency to deviate from a clearance. Hersman was hopeful that improved weather displays would eliminate situations in which controllers believed their information was inaccurate and failed to issue weather warnings to pilots, who then entered convective activity and crashed.
Page 1 of 3
Labels:
Accident Statistics
,
Columns
,
FAA Regulations
,
Flight Hazards
,
In-Flight Emergencies
,
NTSB Reports
,
People and Places
,
Safety
,
Weather Flying
,
Weather Skills
,
Pilot Talk
,
Proficiency