From free training to discounts and rebates, this is the place to find great promotional deals from the aviation industry's leading companies. Be sure to check this page every month for the latest offers.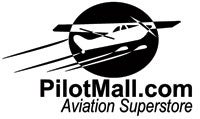 PilotMall.com Scholarship Program
PilotMall.com Inc. has announced its 2009 Flight Training Scholarship Program. This program has been designed to give three individuals the chance to fulfill their flying dreams, with one $1,000 and two $500 flight-training scholarships. These awards will be made to U.S. citizens without regard to age, sex, race, religion or national origin. The recipients must be enrolled in a flight-training course with plans to complete a private pilot or sport pilot certificate. The application deadline is March 15. Scholarship recipients will be announced April 21. "The gift of flight has given me the greatest sense of freedom that I've ever experienced. I want to give that same opportunity to others. I believe this scholarship will help students get one step closer to acquiring their dreams of flight," said PilotMall.com President Neil Glazer. PilotMall.com is a specialized full-service aviation retailer offering more than 4,000 products. For more information, contact: PilotMall.com, (727) 209-2586, www.pilotmall.com/scholarship.
$1 Overnight Shipping
Tropic Aero is offering $1 overnight shipping on select portable aviation electronics—including all portable Garmin GPSMAP aviation units—exclusively for P&P readers. Visit www.tropicaero.com/pandp to view qualified electronics, and enter coupon code "PANDP" during checkout to receive $1 shipping. For more information, contact: Tropic Aero, (888) 280-9272, www.tropicaero.com.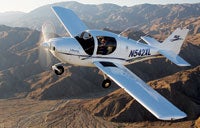 The Liberty XL2 Freedom Tour
Liberty Aerospace has launched its nationwide Freedom Tour: The Liberty XL2 will visit flight schools, raising awareness about the benefits of operating modern, fuel-efficient aircraft. For each participating school, the tour will feature a full day of free flights, static displays, giveaways and the chance to win a Garmin GPSMAP 496, a Lightspeed Zulu ANR headset and other prizes (to be given away at EAA Oshkosh 2009, where the tour is scheduled to conclude). Flight schools will gain local media coverage and attract new students. The tour will make a stop in Sebring, Fla., in conjunction with the U.S. Sport Aviation Expo (January 22–25). Schools interested in hosting the tour and persons wishing to attend should contact Greg Gibson at the number below. For more information, contact: Liberty Aerospace, (813) 507-1799, www.thefreedomtour.com.

---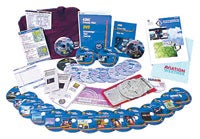 Half Off On King Schools' "Get It All" Kits
If you buy a "Get It All" kit from King Schools, you'll save more than 50%. That's at least $579! And you'll get everything you need for your next rating. King Schools has assembled the products for private, instrument, commercial and CFI ratings, and then slashed prices in half.
For more information, contact:
King Schools, (800) 854-1001,
www.kingschools.com/getitall
.

Chevon Rewards Program
Chevron Global Aviation has launched a FlyBuys rewards program in which participants (individuals or organizations) can earn points based on purchases of jet fuel and aviation gasoline at participating Chevron and Texaco FBOs around the country. Extra points can be earned if the FlyBuys card is used in conjunction with a Chevron Alliance Program card. Once accumulated, FlyBuys points can be redeemed for Chevron, Texaco or universal gift certificates (from www.giftcertificates.com). Participants can start accumulating points beginning January 1. For more information, contact: Chevron Global Aviation, (866) 557-3456, www.flybuysrewardsprogram.com.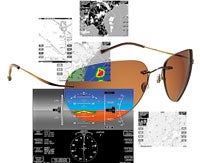 Save $40 On Sunglasses
VedaloHD's "lens science" sunglasses have been developed specifically for pilots and are now available with new folding beta-titanium frames. The lenses offer revolutionary sight for the modern-day cockpit! "My work is based on absolute performance; when it comes to sunglasses, I'm looking for the same thing. Over the years, I've tried them all, searching for clarity, comfort and enhanced visual acuity. I promise you, VedaloHD [sunglasses] are the best," said aerobatic legend Sean D. Tucker. Use coupon code "PILOT" for a $40 discount on VedaloHD's new Generation 2 frames. For more information, contact: Vedalo HD, (800) 801-4523, www.vedalohd.com.

Free Club Membership
Airport Cars Club is an online club that allows pilots who base a car at an airport to register their cars and exchange the use of them for the use of other members' cars at other airports. By using an already existing resource, Airport Cars Club turns seldom-used cars into a ground transportation network for general aviation. Airport Cars Club is offering free one-year memberships to the first person to place a car at an airport. For more information, contact: Airport Cars Club, (763) 354-8036, www.airportcarsclub.com.