Free Sport Pilot Rating With LSA Purchase
US Aviation Group is offering a free sport pilot rating to anyone who purchases a new LSA from the company's inventory. "Since people are showing up with the intention of getting the rating and buying an airplane, we decided to offer the instruction free of charge for anyone who buys one of our LSA," said Mike Sykes, president of US Aviation. "That way they can learn in their own personal aircraft. Some people will face their first long cross-country flight whey they're finished with the training, so we'll have an instructor accompany them to their home airport and shoot a few touch-and-goes when they get there." Located in Denton, Texas, US Aviation is an authorized dealer for Remos, Breezer, Skylark and the Tecnam Sierra and Bravo.
For more information, contact: US Aviation Group, (866) 383-2400, www.usaeroplex.com.

Save $115 On Sporty's Air Facts
More than 14 hours of video! It doesn't matter whether you're a student pilot or an ATP—in aviation, the learning process never ends. Sporty's Air Facts DVD series addresses this fact with host Richard L. Collins, a renowned aviation journalist with thousands of hours of experience in a variety of GA aircraft. In each program, Collins presents the knowledge and ingenuity acquired through years of real-world flying, and teaches you how to apply the same veteran skills and hard-learned techniques. Thirty-three informative programs on nine DVDs teach you to manage the risks of flight and increase the safety factor in whatever type of flying you do. Order through Sporty's and pay just $110 (cut from $225) for the whole series.
For more information, contact: Sporty's, (800) SPORTYS, www.sportys.com.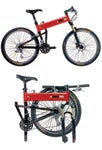 Free Gift With Bike Purchase
Montague Bikes offers Plane & Pilot readers a package deal when purchasing a bike directly from the company. Order any 2008 Montague SwissBike, TX, LX or XO directly from the company and receive a free set of folding pedals and kickstand (a $49.90 value). Note that this offer applies for Montague factory direct orders only and isn't offered by Montague dealers. Offer valid while supplies last. Please mention promotion code "JV037" when calling in your order.
For more information, contact: Montague Bikes, (800) 736-5348, www.montagueco.com.

Flying The Way It Was Meant To Be!
Above Alaska Aviation provides specialty Alaska flight training with Mt. McKinley as a backdrop. Book a bush, mountain flying or tailwheel course, and receive 10% off a second course! Ask about earning your private certificate in a tailwheel "Super" Champ.
For more information, contact: Above Alaska Aviation, (907) 355-4808.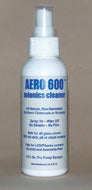 Free Gift With Purchase
Aero 600 Avionics Cleaner prevents cockpit panel deterioration by avoiding the use of harsh chemicals, alcohol or ammonia.The nonstreaking plant-based formula won't deteriorate sensitive electronic components. It prevents the normal scratching or pitting that results from applying chemical cleaners, and thus reduces the probability of replacing expensive units because of screen deterioration. For easy access, keep it in the side pocket of your aircraft and use it to reduce glare from dust and fingerprints. Buy a bottle and get the book Eliminating Pilot Error free.
For more information, contact: Mill River Company, (888) 217-7233, www.aero600.com.