What a whacky, wonderful collection of light planes teaches us about regulations and economics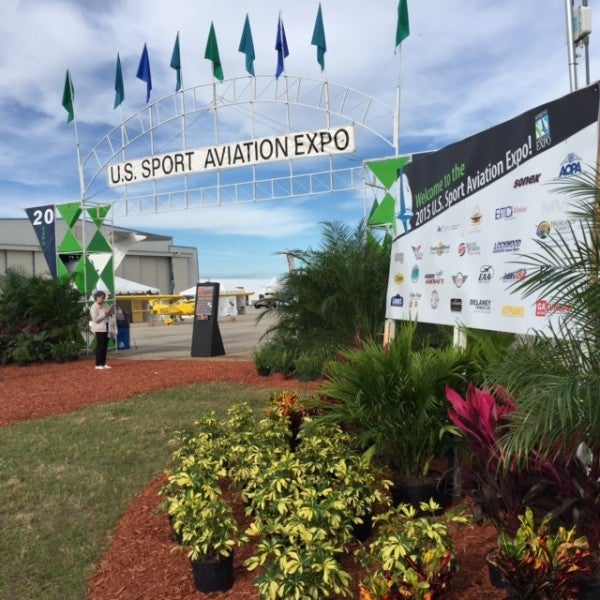 After a down year in 2015, this year's edition of the Sport Aviation Expo is looking strong. Held in the aviation friendly Central Florida town of Sebring, famous for its winding Grand Prix race track (which was very noticeably in use throughout the first couple days of the show), the Expo was founded as an LSA show, and it remains a hotbed of light sport activity, with a couple of dozen LSAs peppering the big ramp there.
While there were no reports on attendance so early in the show, it was clear that the event is popular for fly-in traffic, and on the second day the parking areas were filling up, all good signs that the show attracts visitors from within and from without. Several of the exhibitors we spoke with mentioned that even though the number of attendees was modest, the quality of the traffic was excellent. Many attendees seem to use the show as a way to see airplanes and accessories on their sport aviation wish lists.
There weren't many, if any, new airplanes at Sebring—it can be hard in the world of LSA, with many small players and certification a different kind of hurdle than it is with conventional, Part 23, certification—to know what exactly constitutes a "new" model, but we'd seen all of these before.
Still, the message is clear. LSA, now going into its second decade, was a big success. The evidence of it is everywhere you look at Sebring, with companies big, well, "biggish," and not so big showing off their LSA, which come in a staggeringly wide variety of shapes, missions, materials and with price tags from low to, well, still kind of low, at least by Part 23 standards.
With new Part 23 certificated four-seat singles like Cessna 172s and Piper Warriors, going for well north of $300,000, the price point of nicely finished LSA, at around half that or less, has proven that the LSA concept—safe airplanes developed in a smartly minimalized regulatory environment—has worked.
I asked in passing one of the guys working the exhibit area for an odd LSA, the Airtime Aircraft Cygnet, how many of the two-seat tandem weight-shift amphibians (I'm not making this stuff up) they had sold. I imagined the answer would be 7 or something like that. "Last I heard," he said, "It was 103." If the thing is half as much fun as it looks like it would be, at less than $40,000 with a Rotax 582, I'd call it a steal. I'm not getting in line to buy one—as a buddy said after laying eyes on it "I prefer pushrods and, um, ailerons."
But not everyone does prefer sheet metal machines, and LSA has given voice to designers who cater to 103, or more, adventurous souls with different ideas of what flying is.
With any luck, that vision will work its way into Part 23 airplanes, too, as the FAA works its glacial way into adopting new rules that would allow for similar kinds of industry standards certification to become a part of Part 23 where it makes sense.
Based on what we've seen at Sebring, the big boys have a lot to learn, and we aviation consumers will be the beneficiaries of that learning process.