Wednesday, September 9, 2009
Hawker Beechcraft Premier 1A: Little Big Jet
With six-passenger cabin seating, 450-knot cruise and fighter-like climb performance, the Premier 1A is the largest airplane in the light jet class

Hawker Beechcraft Premier IA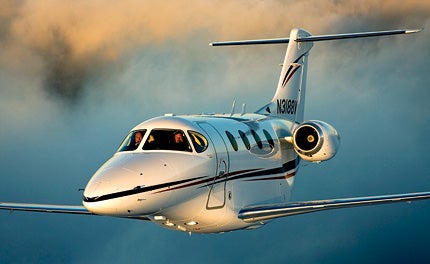 Thirty years ago, in what turned out to be a career mistake, I abandoned objective journalism and essentially sold out (for a pile of money, a big expense account and a twin-engine company airplane) to edit a group of corporate magazines for a major aircraft manufacturer. Nothing wrong with its products; nothing wrong with corporate magazines—just not the right decision for me.
Two years later, I corrected my mistake by forsaking caviar and filet in favor of hot dogs and beans. In other words, I returned to freelancing. I was once again free to do what I wanted: fly and write about it for this and other magazines.
One positive aspect of my brief investigation of subjective journalism was that I interviewed a number of very affluent owners of turbine aircraft. Almost without exception, they were all brilliant, driven individuals who had worked hard to achieve their financial station, were proud of their accomplishments and could make convincing arguments that a corporate aircraft was the only way to get the job done.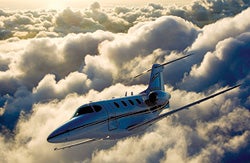 The Premier was introduced in 2001 as a competitor for Cessna's very successful Citation CJ series (at the time, the CJ1 and CJ2 models; since then, joined by the CJ3). From the beginning, Beech's concept was to create the most comfortable single-pilot-certified airplane in its class.
In this respect, Beech relied in part on research from the Starship project of the 1980s. Though the Starship wasn't successful, it did allow Beech to explore new avenues of composite construction and to certify an airplane unlike anything built before. Composite technology has been used extensively in military and commercial airline aircraft for the last two decades. The Hawker Beechcraft Premier 1A incorporates many of the technologies from that project.
Beech elected to construct the fuselage out of carbon-fiber/epoxy honeycomb composites (again, direct fallout of technology gleaned from the Starship). That's at least partially because composites are 20% lighter and three times stronger than aluminum. Because of their light weight and economical construction, the fuselage structure benefits from 13% more volume. Though the wing itself is conventional aluminum, the ailerons, flaps and horizontal stabilizer also are composite (also for additional strength).
Page 1 of 4