Friday, February 1, 2008
Cessna 195: Getting Down To Business
Cessna's postwar, art-deco Businessliner neither outsold nor outran the model 35 Bonanza, but it outclassed practically every other lightplane in the sky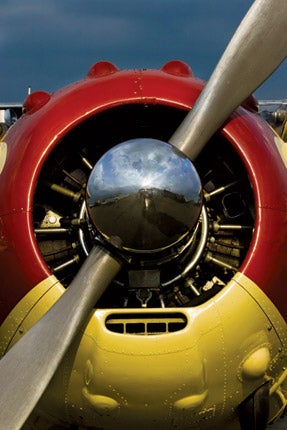 There's no precise way to define taste, but it
is
possible to define class. Okay, perhaps class can also be difficult to define, but most of us feel it's easy to recognize. To paraphrase a totally unknown art critic/congressman/pundit, "I can't define class, but I know it when I see it."
Most of us agree. When you see a new Mercedes S550 or a Bentley, you recognize class even before you see the nameplate. It's the same with the Cessna 195.
Born in the post-WWII rush to accommodate a market that never materialized, the Cessna 190 and 195 (same airplane, different engines) were designed to one-up the Beech Bonanza. The goal wasn't to outrun the jaunty V-tail, but to provide ultimate, Packard-style interior comfort to a class of pilots who believed the race wasn't always won by the swift.
While there's no evidence that Cessna designer Dwayne Wallace configured the 195 Businessliner around a Packard interior (as the Klapmeier brothers built their Cirrus around the BMW 5-series sedans), the new airplane's mission was considerably more refined than the Bonanza's, more concerned with how you arrived than how quickly you got there.
The 195 was essentially an Airmaster with a hormone injection. The notably smaller '30s-era C-37 Airmaster flew with only 165 hp to protect it and carried four people (it says here) in modestly cramped comfort at speeds of 105 knots.
The Cessna 190/195 was the same airplane except scaled up in every department, a good thing because Cessna introduced the airplane in 1947 at a base price of $12,750, about $3,000 more than a Bonanza. The Cessna 195's 300 hp Jacobs engine boosted its price an additional $1,000. That was a pile of money in those days, but it bought a semi-cabin-class airplane that was closer to a Spartan Executive than anything else.
In exchange for such a stipend, Cessna delivered a product that was definitely a cut above the late-1940s competition. With a huge, 755-cubic-inch, seven-cylinder Jacobs radial out on the nose, the 195 transferred most of the engine's 48-inch width to the cabin. The 195 was the last American airplane ever certified with a radial engine, and it carried off the job with style.
Page 1 of 4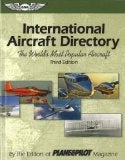 International Aircraft Directory

Plane & Pilot Magazine