Monday, November 1, 2004
Cessna 421 Golden Eagle
This one has really gone to the dogs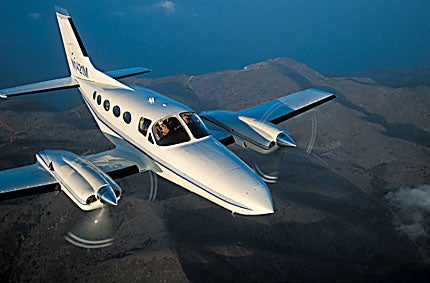 Some pilots will do anything, use any subterfuge and resort to any rationalization to justify buying an airplane. With that said, Pat Cattarin's excuse is more than a little over the top. He bought a late-model 421, specifically to transport dogs.

Before you scoff and proclaim Pat as the king of the domestic con artists, consider that he really does use his 421 to transport dogs much of the time (and no, he doesn't even try to write it off). Like me and probably a billion other folks on the planet, Pat and his wife, Carol, have been dog lovers all their lives. They've owned a succession of canines for the last 40 years and have developed a passion for a particular breed—greyhounds.

As it happens, greyhounds often need all the help that they can get. They're naturally trim and athletic, and they're the fastest of all the dog breeds. Dog racing is legal in the U.S. and Mexico, which can be both good and bad news for greyhounds. The wiry canines can accelerate from a standing start to 45 mph in three seconds, quicker than most sports cars, Their incredible acceleration and speed provide exciting diversions for all race fans in several states. Dog races pit greyhounds against one another by having them chase a mechanical rabbit around a half-mile oval track.
On the good side, all breeders are constantly trying to improve the greyhound bloodlines, always striving for more strength and speed. On the bad side, however, the emphasis on speed over all other concerns and considerations means that many dogs burn out quite young and are retired from dog racing before they're even three years old. This results in a disproportionate number of greyhounds that lose their commercial usefulness quite early in their lives and that have questionable futures when they're no longer competitive racers. The huge problem is especially acute at the dog tracks in Mexico, where budgets are tight, and old, injured or retired dogs often must be destroyed.

Both Cattarins became interested in rescuing greyhounds about six years ago, when they were flying their own Piper Seneca II. They're both pilots, and together, they're business partners (with a handful of other investors) in the Palm Springs, Calif.-based company, California Pools and Spas in the Coachella Valley.

"We were looking for a slightly different application for our airplane," explains Pat. "And simply flying out during the weekends on hamburger flights had long since lost its attraction, and we wanted to do something unusual, something worthwhile. Dogs have always been a huge part of our lives, and so, creating the Greyhound Express seemed a natural fit for us."
Page 1 of 4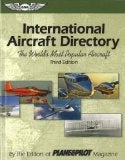 International Aircraft Directory

Plane & Pilot Magazine