Monday, October 1, 2007
Ovation3: Reaching For 200
Mooney's new Ovation3 pushes the cruise-speed battle closer to 200 knots—without a turbocharger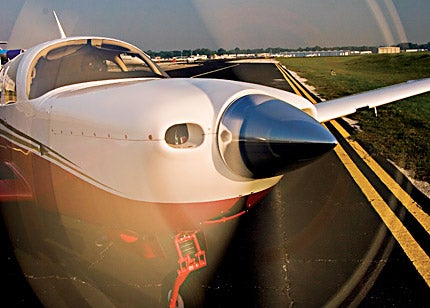 On the face of it, retractable gear seems almost an ideal solution to the problem of making an airplane fly faster. The whole idea is to reduce drag and increase cruise; cleaning up the underwing accomplishes that mission, though with varying levels of success.

Some models realize as much as a 10% speed improvement, others a little less. The Cessna Skylane RG enjoys a 14-knot advantage over the stiff-legged model, as does the Cardinal RG over the stock Cardinal. Piper's Lance outruns the down-and-welded Cherokee Six 300 by 12 knots, and the original 180 hp Arrow typically enjoys a 15-knot advantage over the Archer.

Retractable gear doesn't hold all the aces, however. There are some
trade-offs necessary to realize the benefits of putting the wheels to bed. In contrast to well-faired, fixed-gear airplanes, retractable gear can introduce a variety of compromises; for example, there may be reduced ground stability, greater complexity, additional empty weight, higher maintenance costs, increased pilot workload, reduced structural integrity and less wing space for fuel.

In the normally aspirated class, manufacturers such as Diamond, Columbia and Cirrus have proven that by doing their aerodynamic homework, they can field quick, fixed-gear singles, sometimes capable of matching the best efforts of the retractable competition.

Of course, none of this has escaped Mooney Airplane Company, builder of perhaps the most iconic retractables in the industry. Mooney's two tentative ventures into fixed-gear models, the Aircoupe/Cadet and the Master, were dismal failures. The Kerrville, Texas, company correctly concluded that it should concentrate on doing what it does best—building the world's fastest, most efficient, single-engine, piston airplanes.

Page 1 of 5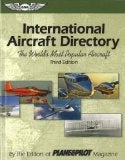 International Aircraft Directory

Plane & Pilot Magazine