Sunday, June 1, 2008
Piper Saratoga II TC: It's All About Comfort
Forty years after the model's introduction, the retractable Saratoga II TC is still a great way to haul a team of huskies in comfort at 180 knots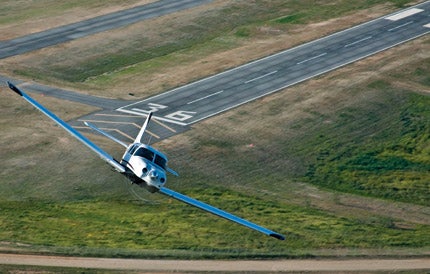 The runway we had just landed on wasn't bad by Alaskan standards: A combination of dirt and grass, probably 1,800 feet long, but mostly unimproved and pretty rough for anything but bush planes—or so I thought.

It was the summer of 1993, and we had arrived a half hour earlier in Art Hindley's Cessna 180 on oversized bush tires, plopping down and using less than a fourth of the abbreviated "runway." Hindley was truly an artist at insinuating his Cessna into places it didn't belong. Our reason for being there, somewhere north of Tazlina near the Glenn Highway, was mostly because we could. Nothing there to attract us except Alaska's usual commodities: spectacular scenery, moose, bear, foxes and the ever-present snowshoe rabbits, busily hopping everywhere and creating more rabbits.

The silence was deafening. Just as we were reveling in the sheer joy of total isolation in this northern paradise, we heard an aircraft engine and watched in amazement as a Piper Saratoga circled our little strip, lowered its gear and set up an approach.

"This should be interesting," said Hindley as we watched the aircraft turn short final, expecting the worst. Instead, we watched the big Piper squat expertly onto the first 100 feet of turf and use little more horizontal distance than we had used to stop. As the Piper taxied by, we noticed that the airplane seemed to be filled with huskies—though it did have a human pilot. I also noticed that it had no gear doors, the better to clear the potholes.

It was probably one of the most beat-up Turbo Saratogas I'd ever seen, obviously ridden hard and put away wet. The pilot, a bearded free spirit from Dawson Creek, shut down, let his three Siberians out the back door, walked over, shook hands and smiled at our amusement at his unconventional bush plane.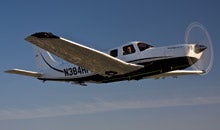 "Yeah," he laughed, "it's a pretty unlikely bush bird, with the low wing, nosewheel and retractable gear, and I certainly can't go everywhere you guys can, but it more than makes up for that with its huge cabin, wide, flat floor and big cargo doors. Plus, I have a quick-change interior that lets me go from all cargo to all seats in a few minutes. On top of that, the turbocharger helps me get out of some of these places up high and lifts me over the mountains."

Hindley and I watched as he unloaded some lumber and building materials from the back of his Saratoga, stacked them neatly near the makeshift runway, rounded up his dogs and headed off toward Fairbanks, planning to fly over the mountains rather than through the passes like us.
Indeed, turbocharging has come a long way in a relatively short time. In the '70s and '80s, I owned or operated a succession of airplanes with turbochargers under their bonnets, from Senecas and Navajos to Mooneys and Turbo Arrows, and much of the time, it seemed the technology simply wasn't ready for prime time. I bought a new, turbocharged single in 1979 to help solve a tax problem, and it did just that. It also ate turbochargers so often, I wound up paying much of my tax savings back to the shop over the eight years that I owned the airplane.
Page 1 of 4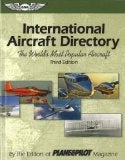 International Aircraft Directory

Plane & Pilot Magazine