Tuesday, October 5, 2010
Hearing Loss: Could It Happen to You?
The right headset and a little knowledge can save your hearing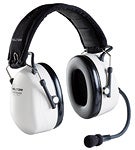 Peltor ANR 9500
Peltor ANR 9500
Peltor's distinctive white ear cups make this model instantly recognizable. The ANR 9500 is a sturdy unit with features typical in the $550 price range, where this headset is positioned. ANR technology and an in-line control unit give the user control over several sound parameters. Pilots can even choose from single-engine, twin or helicopter profiles to fine-tune the noise attenuation to a particular environment. The ANR includes excellent-quality audio cables that feel substantial. Jacks for MP3 players and a cell phone are included in the control unit. The adaptive ANR provides good attenuation at various frequencies typical to the ANR spectrum (namely the lower end).
Contact:
www.peltor.com
.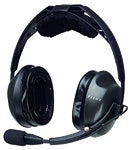 Pilot USA 1779 Blu
Pilot USA 1779 Blu
Pilot USA quietly puts out some great headsets from their Irvine, Calif., location. Their innovative BluLink device brings Bluetooth wireless capability to any cockpit. BluLink does away with adapter cords and having to tuck your cell phone under your headset to use it. With Pilot USA's new Bluetooth "dongle" for MP3 players, you can wirelessly adapt any music player to your headset. New this year, Pilot USA takes their popular PA1779 ANR headset and integrates a built-in BluLink unit. Featuring auto on/off circuitry, a 220v battery charger, and Pilot USA's proprietary twin-layer gel ear seals, the addition of BluLink puts the 1779 in a new league.
Contact:
www.pilot-usa.com
.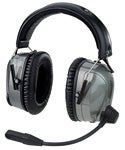 Sennheiser HMEC 4660
Sennheiser HMEC 460
Sennheiser is recognized in the most famous music recording studios around the world. Known for world-class sound quality, Sennheiser introduces the HMEC 460 aviation headset. With 16 dB of active noise reduction and 25 dB of passive attenuation, the HMEC 460 has loads of features. An in-line control unit allows you to switch between mono/stereo, and it has dual volume controls, audio in, cell phone in, ANR switch on/off and a boom left/right switch. The unit can be powered off of two AA batteries or an XLR-3 connector. The headset's unheard-of 10-year warranty puts Sennheiser's considerable reputation behind the unit.
Contact:
www.sennheiser-aviation.com
.

Telex Ascend
Telex Ascend
If there's a cool-looking headset, it's the Telex Ascend. Designed from the ground up, the headset features a bold design and some innovative goodies. For starters, you can change the unit's connector in minutes with a simple procedure. Select standard aviation connectors, a five-pin XLR (Airbus style) connector, or a 1/8-inch jack (like an MP3 player). The headset is designed to go from the cockpit to the cabin, making it ideal for airline travel. It's modular so that upgrades can be done in the field. The ear cups pivot 180 degrees, creating a fold-flat design. ANR technology and cutting-edge design highlight this headset.
Contact:
www.telex.com
.
DRE-205 ES Stereo Intercom System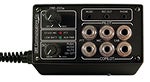 Based on user reviews, DRE seems to be a favorite with many pilots. The U.S. company just announced their new 205 ES portable intercom unit to replace their 201 model. With a ground-up redesign, the new unit has enough features to satisfy most pilots. Designed to fit nicely into the LSA/ultralight market, the 205 ES intercom includes a music-input jack, cell phone interface, an accessory input for cockpit announcements from several sources and the ability to run off aircraft power from 11 to 30 volts. The 205 has individual microphone and squelch circuits and a cool visual and audio "stuck mic" warning. A three-year warranty and a 30-day "try and buy" guarantee allows you to try the unit in your own environment. The unit will be available in November 2010. Contact: www.drecommunications.com.

Page 5 of 6