Tuesday, December 2, 2008
January/February 2009 Readback
Hannes Arch: 2008 Red Bull Champ!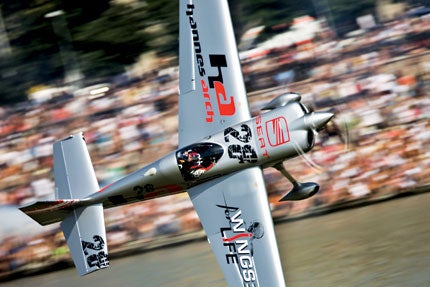 Paul Bonhomme of Britain scored a victory in the final race of the Red Bull Air Race World Series in Perth, Australia, on November 2, 2008, but Hannes Arch of Austria was crowned 2008 World Champion after finishing third. It was the seventh podium in eight races this year for Arch, who became the first European to win the World Series after Americans Mike Mangold (2005, 2007) and Kirby Chambliss (2006) won the title for the high-speed, low-altitude precision-flying competition. Learn more at
www.redbullairrace.com
.
Avidyne's FlexCare Extended Warranty
The coverage period for Avidyne's new FlexCare Extended Warranty Service Plan begins when an Avidyne product's original two-year new-product warranty expires. "We're committed to assuring [that] our customers have after-sale support that provides value and keeps pace with our product development," said Avidyne CEO Patrick Herguth. Owners can choose between one-, two- or three-year plans. Visit
www.avidyne.com
.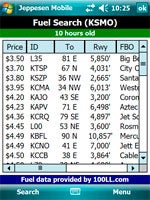 100LL Prices On Jepp Mobile
Through an agreement with Control Vision, Jeppesen now offers integrated 100LL.com fuel-pricing functionality for Jeppesen Mobile. Features include current fuel pricing for more than 3,500 FBOs at 2,300 U.S. airports; access to featured FBOs with one-touch direct dialing; and advanced fuel-search capability, including fuel type, service type and proximity to any airport, VOR or fix. For more, visit
www.jeppesen.com/mobile
.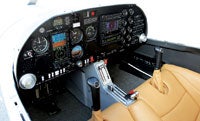 Aspen Avionics In The DA20
Diamond Aircraft now offers Aspen Avionics for the DA20 (at an option price of $7,995). "Combining low acquisition cost with a 5 gph fuel burn, low maintenance costs and low insurance rates makes the glass DA20 the most economical means to integrate technically advanced aircraft training into any flight-training program," said Diamond President Peter Maurer. New DA20 aircraft equipped with the Aspen PFD can be retrofitted with the Aspen EFD1000 MFD upon its certification, which is expected in mid-2009. Visit
www.diamondaircraft.com
and
www.aspenavionics.com
.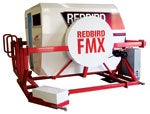 Redbird's FMX Is Certified
Redbird Flight Simulations has received FAA certification for its FMX and SD flight simulators, and both devices are now certified as Advanced Aviation Training Devices. A pilot may now log flight experience in a Redbird simulator toward new certifications and instrument proficiency. "Now that the FMX is certified, we can start delivering against our backlog of orders," said Charlie Gregoire, Redbird's VP of sales and marketing. The FMX is expected to be installed in more than 50 locations by the end of 2009. Visit
www.redbirdflightsimulations.com
.
Page 1 of 3