Tuesday, January 26, 2010
March 2010 Readback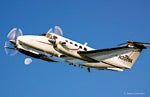 Blackhawk Expansion
Blackhawk Modifications is expanding its ranks of distributors worldwide as demand for engine upgrades increases. Most recently, the company has completed distribution agreements in the United States, Europe and Australia. "It's more than gratifying to bring in new distributors to the Blackhawk family," said Bobby Patton, Blackhawk's director of dealer development. "The depth of knowledge these distributors bring to the table is astounding. You can go almost anywhere in the world and find an installer with the greatest degree of experience with Blackhawk engines." Visit
www.blackhawk.aero
.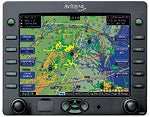 TSO Approval For Avidyne EX600
Avidyne received TSO approval for its EX600. The MFD features a 5.8-inch diagonal display and user-friendly interface that includes new Map Panning keys and QuickPan function. Pricing starts at $9,990 for the standard EX600; Avidyne also offers a trade-in allowance for old radar indicators and MFDs. Existing EX500 owners can upgrade to an EX600 starting at $5,495. Visit
www.avidyne.com
.
Lycoming STC For Mooney
Lycoming Engines received FAA type and production certification for its IO-390-A3A6 engine, quickly followed by an FAA STC, the second STC earned as part of its Echelon STC program. The STC enables the replacement of the original IO-360 Lycoming in the Mooney M20E, M20F and M20J with a new or remanufactured IO-390-A3A6. Hartzell also has certified both two- and three-blade propellers for the STC. "Lycoming's new-engine certification and Echelon STC programs are a key way we show our commitment to legacy aircraft," said Dennis Racine, Lycoming's director of marketing and program management. Visit
www.lycoming.com
and
www.mooney.com
.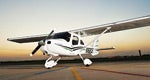 First Skycatcher Delivered
Cessna's first 162 was delivered during a ceremony at Wichita, Kans.–based Yingling Aircraft, one of three U.S. reassembly facilities for the Skycatcher. Rose Pelton, wife of Cessna CEO Jack Pelton, received the first Skycatcher. Cessna launched the Skycatcher program at EAA AirVenture in 2007 and has since amassed more than 1,000 orders.
The FAA has granted
FAR
Part 141 approval to four Cessna Pilot Centers (CPCs) to use Cessna's new sport/private pilot course, developed in association with King Schools, in their private pilot training programs: Air Fleet Training Systems Inc. of Fairfield, N.J.; Snohomish Flying Service of Snohomish, Wash.; Trade Winds Aviation of San Jose, Calif.; and Pensacola Aviation Center of Pensacola, Fla. Visit
www.cessnaflighttraining.com
.
Scholarship Winner
The Girls With Wings Third Annual Scholarship has been awarded to Kam Yee, a private pilot student and stay-at-home mother of two daughters in Seattle, Wash. Yee will receive $1,000 toward her lessons. Girls With Wings is a public awareness project that focuses its efforts on introducing young girls to their role models. The next round of applications will begin on August 1, 2010. Visit
www.girlswithwings.com
.
Page 2 of 4