Saturday, May 1, 2004
May-June 2004 On The Radar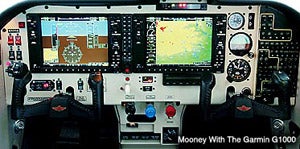 Back By Popular Demand
Commander Aircraft Company, which filed for Chapter 11 in late 2002, is back in business, this time with the help of another airplane company. Tiger Aircraft LLC, relaunchers of the 180-hp Tiger, are providing resources and working capital for the Bethany, Okla.-based manufacturer to restart production of the Commander 115 and 115TC.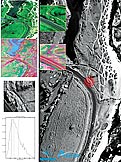 GAP Hyperspectral Imaging System
For Tiger, it's also a chance to add a high-performance upgrade to its product line. Both companies hope to increase their manufacturing efficiency, as well as offer enhanced financing and training services. Additionally, Tiger and Commander aircraft owners can take advantage of more than 150 authorized service centers throughout the world.
Early delivery positions for the new Commander 115 and 115TC are now available. Learn more at the Commander Aircraft Company Website,
www.commanderair.com
, or call (405) 495-8080.
Another oldie but goodie comes from LanShe Aerospace, manufacturers of both the Lake and Micco models of aircraft. The EP, a predecessor to the Lake-250 (Renegade), was previously in production from 1983 to1986. Although the amphib takes a hit on power, size and useful load when compared to the Renegade, the price tag is $150,000 shorter as well. LanShe is now taking orders for the four-seat floater at $299,000. Get the details from the LanShe Aerospace Website at
www.lansheaerospace.com
.
Spring has sprung in Kerrville as well. Mooney has offered up two new variants of its M20 airframe, this time with all-glass cockpits. The Texas airplane maker has chosen the Garmin G1000 to embellish the normally aspirated Ovation 2 GX and turbocharged Bravo GX models. Flight testing on the two is already under way, with first deliveries anticipated by the third quarter of this year. Find more information on Mooney's Website at
www.mooney.com
.
Even the Civil Air Patrol has gone high-tech. Now, some of its aircraft will function as eyes in the sky, with what's being described as "hyper-spectral imaging sensors" and a visual computing network. The imaging equipment detects both man-made and natural objects that have a special "spectral" signature, which means the system can look for crashed aircraft as well as marijuana plants. Funding for the new equipment is coming from the Air Force, which has moved CAP under its Homeland Security Directorate. Read more about it at the Civil Air Patrol's Website,
www.cap.gov
.
Page 2 of 3