Thursday, November 1, 2007
Nov-Dec 2007 On The Radar
XLS+ Completes First Flight

The latest version of the world's best-selling business jet model, the Citation XLS+, recently completed its first flight. "With the flight progressing as planned and the aircraft performing as expected, this first flight was a great success," said Cessna Citation XLS+ Program Manager Kevin Steinert. "The integration of the new Collins Pro Line 21 and Pratt & Whitney's FADEC-equipped engines went smoothly, and we look forward to continuing this program on schedule."" />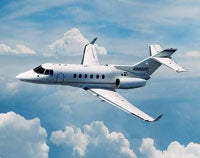 Hawker 900XP Earns Type Certification
On August 24, 2007, Hawker Beechcraft Corporation certified one of the newest additions to the Hawker family, the Hawker 900XP. The aircraft is the latest evolution of the world's best-selling, midsized Hawker 800 series.

"The Hawker 900XP is the perfect combination of new-engine power and efficiency with a leading-class airframe," said Jim Schuster, chairman and CEO. "Significant improvements in fuel efficiency, range, hot and high-altitude takeoff performance and reduced cost of operations will ensure that it remains the world's best-selling midsized jet."

The Hawker 900XP also launches Honeywell's new TFE731-50R engine, which exhibits improved hot and high-altitude performance. Long-range cruise improves to almost 2,800 nm with six passengers, allowing the plane to make a nonstop flight from New York to anywhere on the West Coast 99.9% of the time. At high-speed cruise, range improves from 2,111 nm in the new Hawker 850XP to 2,307 nm in the Hawker 900XP. The Hawker 900XP has the same cabin size as the Hawker 800 series, the largest and most successful cabin in its class.

At a 2007 typically equipped price of $14.3 million, deliveries of the Hawker 900XP began in September, and foreign certifications are already being pursued. Jet over to www.hawkerbeechcraft.com for more information.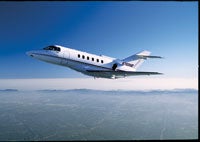 Hawker 750 First Flight
Hawker Beechcraft also recently achieved first flight of the Hawker 750. The Hawker 750 is another evolution of the world's best-selling, midsized Hawker 800 series, providing Hawker Beechcraft Corporation with the largest cabin in the light-medium-sized segment.

"First flight of a new model to the market is always an exciting time," said President of Commercial Sales Brad Hatt. "The Hawker 750 opens a whole new market for us, and with a strong backlog already in place, we're anxious to start deliveries."

The new Hawker 750 will have a 2,100 nm range with four passengers. It has the largest cabin in the light-midsized aircraft segment. The aircraft will feature a new Hawker interior designed specifically for the 750 and for this market segment. Priced at $11.2 million (standard) and $11.9 million (typically equipped) in 2007 dollars, certification is planned for late Q4 2007 with deliveries beginning in early 2008.
Page 4 of 6