Tuesday, July 28, 2009
September 2009 Readback
Top Stories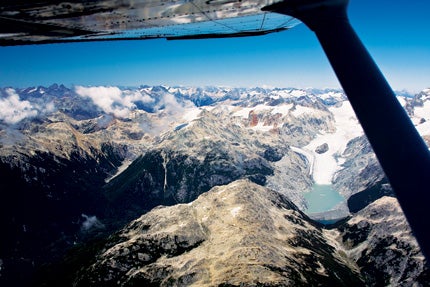 Fly In Chile!
Tour Aviation Chile guides pilots on self-fly tours in Cessna 172s and 182s throughout the scenic South American country. Tours around the southern part of the country pass over volcanoes, glaciers and fjords, and even cross the Andes Mountains for a stop in an alpine town in Argentina. In the north, pilots are treated to deserts, salt plains and geysers. The company handles all logistics and will customize itineraries as requested. Visit
www.touraviation.com
.
Avidyne Graduate Fellowships Awarded
On June 10, Avidyne selected Abhizna Butchibabu (a recent graduate of the Georgia Institute of Technology and a private pilot) and Diana Siegel (who comes from the University of Queensland and has previously worked at EADS and Lufthansa Technik in Munich, Germany) as the 2009 recipients of the Avidyne Graduate Fellowships at the Massachusetts Institute of Technology's Department of Aeronautics and Astronautics. Established in 2008 by MIT alumnus and Avidyne President Dan Schwinn, the fellowships are each worth up to $60,000 yearly; recipients also have first consideration to be hired for positions at Avidyne. Visit
web.mit.edu/aeroastro
and
www.avidyne.com
.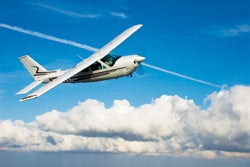 Lycoming STC For Cessna Cardinal RG
Lycoming Engines has earned a supplemental type certificate for installing the IO-390-A1A6 in the Cessna 177 Cardinal RG. "The 390 offers pilots more power in the same footprint as the IO-360," says Dennis Racine, Lycoming's director of marketing and program management. Lycoming worked closely with Cessna Aircraft and McCauley Propellers to develop the Cardinal STC. The certified IO-390 engine weighs about 315 pounds and provides 210 hp at 2,700 rpm. Visit
www.lycoming.com
and
www.cessna.com
.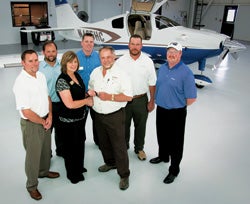 Corvalis Deliveries Move To Kansas
Cessna Aircraft has begun delivering its Corvalis product line from its customer center in Independence, Kans., the first step in moving the entire production line from Cessna's facility in Oregon. The customer accepting delivery of the first Corvalis from the Independence customer center is Glenn Hughes from Utah, who already owns a Citation CJ2 and has a Citation CJ4 on order. Cessna will eventually close its Bend, Ore., facility. Visit
www.cessna.com
.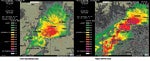 Hi-Def Radar
Weather Underground's high-definition radar product now provides interactive, animated radar maps for all of the 45 major U.S. airports where Terminal Doppler Weather Radar (TDWR) has been installed by the FAA. Weather Underground users will be able to view greater detail within storms and plot the TDWR data as a layer on Weather Underground's WunderMap, an interactive weather map. Visit
www.wunderground.com
.
20 Years of Micro AeroDynamics
In the past two decades, Micro AeroDynamics has earned STCs on more than 500 different models of aircraft and shipped out thousands of vortex generator kits. The company continues to expand the list of single- and twin-engine aircraft that can be retrofitted with its kits. Visit
www.microaero.com
.
Page 1 of 3