Tuesday, September 20, 2011
Upgrading Your Instrument Panel
Panel-mount retrofit buyer's guide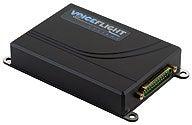 VoiceFlight Systems
Sigma-Tek
's 5000EG is an electric attitude gyro TSO approved for use as either a primary or standby instrument, which the company says is "perfect for standby applications in all-electric aircraft." Pricing starts at $1,745. Contact:
www.sigmatek.com
.
What could be easier than touch-screen editing of flight plans? How about just saying "direct to…" and a waypoint, spelled out phonetically?
VoiceFlight Systems
provides exactly that capability with the VFS101 voice-recognition system—and goes beyond it to provide victor airway navigation capability. It's currently STC'd for Cessna 182s with Garmin 430W and 530W GPS, and can be installed with Form 337 approval in other aircraft. Pricing starts at $2,995. Contact: www.voiceflight.com.
www.voiceflight.com
.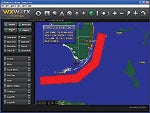 WxWorx
Weather Systems International
offers satellite-based weather, with graphical "NOW-rad" precipitation, exten-ded lightning detection (North America and offshore), graphical METARs, TAFs, SIGMETs and AIRMETs, pilot reports, wind and temperatures aloft, and graphical TFRs on a compatible display device (typically an MFD). InFlight requires a WSI AV-300 or AV-350 satellite weather receiver and a subscription. The equipment starts at $3,688, and various subscription plans are available, starting at $29.99 per month. Contact:
www.wsi.com
.
WxWorx
is a leading provider of in-flight aviation weather using the Sirius XM Satellite Radio network. Available weather products include US NEXRAD precipitation radar, lightning, cloud-top images, METARS, winds aloft, freeze level and other data. A compatible weather receiver, such as the Bluetooth-enabled WxWorx WR-10BT (which sells for $930) is required. Weather service is sold on a subscription basis, with plans starting at $34.99 per month. Contact:
www.wxworx.com
.
Light-Sport Aircraft
LSA are certificated under different rules than conventional aircraft, and while some avionics and instrument vendors serve both communities, there are others who specialize in LSAs. Here, we present a brief list of some exciting new LSA-only products:
Advanced Flight Systems
www.advanced-flight-systems.com
AF-5600 advanced flight deck with internal attitude and heading reference system (AHRS) and synthetic vision. Pricing starts at $4,935.

AvMap
www.avmap.us
Panel Dock with Autopilot Interface for EKP-V moving-map GPS with traffic and weather.

Grand Rapids Technologies
www.grtavionics.com.
Sport SX glass panel with optional internal GPS, synthetic vision, autopilot and engine monitoring. Pricing starts at $3,000.

MGL Avionics
www.mglavionics.com
Generation 2 Odyssey/Voyager Electronic Flight Information System with PFD, MFD, engine monitoring, fuel computer, GPS navigation, autopilot and synthetic vision features. Pricing starts at $3,900.

TL elektronic Inc.
www2.tl-elektronic.com
Integra Electronic Flight Information System (EFIS) with 3D terrain. Pricing starts at $2,390.

Trio Avionics
www.trioavionics.com
GX Pro Autopilot, designed to interface with Garmin G3X glass panel, available in versions for both round instrument cutout and rectangular radio stack mounting. Pricing starts at $3,999.

Trutrak Flight Systems
www.trutrakap.com
GX Pilot is an autopilot designed for use with Garmin's G3X glass panel. A complete system (control head, bracket and servos) is priced at $2,990 when purchased with a G3X.
Page 4 of 4