Tuesday, July 5, 2011
10 Tips For Stepping Up
If you're considering the leap from piston to turbine, here's what you need to know
Most aviators have, at some point in their lives, looked at the cloud-like contrails behind high-flying jets, and ultimately yearned to one day be flying in the flight levels. In the last 10 years, the number of owner-pilots making the transition has increased, but why?
While generally more expensive to purchase or operate, turbine aircraft are more reliable than piston-powered aircraft, and offer significant increases in performance, safety and general peace of mind. TBO times are longer for turbines, which also offer increased payload, range and speed. With the advancements in technology and increased efficiency garnered from new turbine-engine technologies and avionics automation, pilots are finding it easier to make the transition. Subsequently, a new market landscape exists for pilots who have exhausted the operational envelope of their piston-powered aircraft.
For many, the thought of making "the leap" to turbine-powered aircraft may be overwhelming, both financially and operationally. As president and cofounder of jetAVIVA (
www.jetAVIVA.com
), a company that has helped several hundred owner-pilots make the leap, I've compiled the following top 10 tips to help untangle the mystery of making the transition.
1. Join An Owner group
As you make the journey down the path of turbine ownership, owner groups for turbine-powered planes can be a great resource. Most have hundreds of members who participate in annual conventions, online forums, training seminars, safety meetings, technical conferences and social gatherings. The sidebar lists some of the most active groups.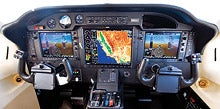 Prospective owners are encouraged to join and interact with current owners and operators, since they're typically the most effective and valuable salespeople. Sifting through the online message boards also can be a valuable investment, as many of the technical and operational considerations for each of the aircraft types have likely been discussed at length at some point during the groups' existence. You'll quickly be able to isolate the subject-matter experts on each aircraft through these organizations. Most, if not all, of the owner groups have at least one annual conference, which are typically held over a three- to four-day period at a five-star resort.
The few hundred dollars that you spend to join these groups will be one of the best investments you can make along your journey to burning kerosene.
Page 1 of 5