Saturday, March 1, 2008
Learn To Fly: March 2008
Becoming a pilot is a dream for many. Here we present the basics to help you make that dream a reality.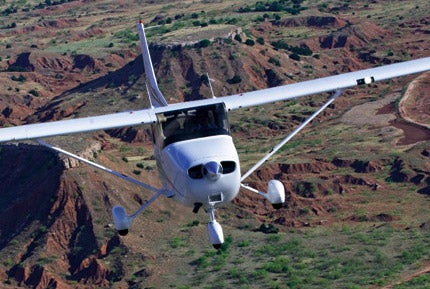 To learn to fly is to step off the precipice of the ordinary and mundane. It's a step into a new world that challenges your mind and senses, and rewards you like nothing you've ever dreamed of. To become a pilot is to see the face of our planet from the vantage point of angels.
All pilots share one experience: the deliberate decision to learn to fly. It's the first step in a wondrous journey. In aviation, everybody starts from the beginning, for piloting must be learned and there are no shortcuts.
One fact must be clear from the very beginning of your journey to the air: We're all student pilots. You'll hear that time and time again because the more you learn about flying, the more you realize you don't know. Earning your pilot certificate (the term is "certificate" and not "license") only begins your education in flying. Aviators call it your "license to learn," and so it is.
The Basics
As a beginner, you can earn one of three pilot certificates: private, recreational or sport. The private certificate is the most popular and useful; it's the one to start with if you plan on adding more certificates and ratings. A private certificate allows you to fly anywhere you wish, carry multiple passengers and fly night or day. There are limitations as to the weather you may fly in, and additional endorsements are required to fly more complex airplanes (with retractable landing gear and higher horsepower, for example). This certificate gives you the most freedom as a pilot and is the traditional first step to a flying career.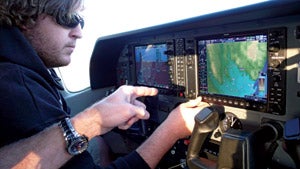 Learning to fly requires dedication and hard work, but the rewards are well worth it. To ensure success, students should find an instructor that they work well with, in addition to a mentor that can provide inspiration. Training with the latest technologies, such as the Garmin G1000 glass-panel system (above), is a great way to learn and build confidence.
The recreational and sport certificates are more limited and they restrict you in different ways. Both limit you to carrying one passenger in daytime operations only. The recreational certificate limits your traveling distance to 50 miles from your training airport, while the sport-pilot certificate restricts you to designated light-sport aircraft (LSAs). Although the private and recreational require valid FAA medical certification, the sport-pilot certificate does not.
You'll often hear pilots talk about "ratings." Ratings are like subcategories of the pilot certificate and define how a pilot can fly and in what type of aircraft. An "instrument" rating allows a pilot to fly with reference to only instruments when in clouds or when the ground can't be seen. A multi-engine rating allows a pilot to fly an aircraft with more than one engine. Ratings are added to the pilot certificate, and there are several.
Page 1 of 6