Friday, July 1, 2005
Saving Money On Fuel
With the price of avgas at record highs, here are some thoughts on getting the most out of your budget

I was told when I bought my first single-engine airplane back in the last century that I could estimate my total hourly operating cost by multiplying fuel expense by three. In those days, I flew a Globe Swift that burned six gallons an hour. Fuel was only about 70 cents per gallon as I remember, so I figured my fuel cost at $4.20 per hour and total cost to operate the Swift at a whopping $13 per hour, an intimidating number in those days." />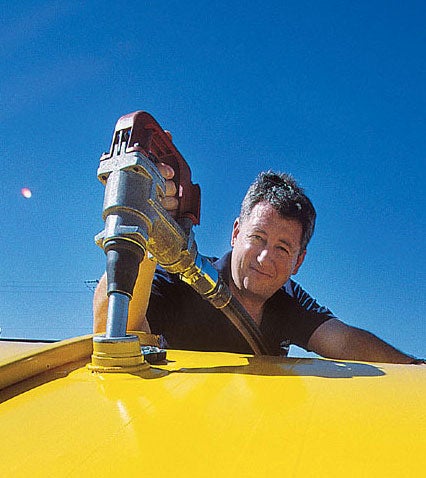 I was told when I bought my first single-engine airplane back in the last century that I could estimate my total hourly operating cost by multiplying fuel expense by three. In those days, I flew a Globe Swift that burned six gallons an hour. Fuel was only about 70 cents per gallon as I remember, so I figured my fuel cost at $4.20 per hour and total cost to operate the Swift at a whopping $13 per hour, an intimidating number in those days.

Times have changed. Today, avgas costs more like $3.25 per gallon, so flying the same GC-1B Swift would set you back $20 for avgas, $60 per hour total using the same formula.
Yes, I know. There's no way to even approximate hourly operating cost unless you factor in the number of hours you fly each year, whether you hangar or tie down, how you handle maintenance and insurance, and so on.

Still, any way you measure it, fuel expense has become a progressively more significant consideration, especially if you're operating an airplane such as a Cessna Centurion, Beech A36 Bonanza or Piper Saratoga. All these models burn 16 gph or more. At today's prices, that's at least $50/hour just for fuel. Fortunately, avgas prices aren't as volatile as mogas costs, but any increase hurts.

Such harsh realities provide pilots with a strong incentive to stretch their fuel as far as possible. Aviators who formerly flew at the highest possible power setting have had to rethink their priorities. People don't normally buy fast airplanes to fly slowly, but the price of fuel is giving many pilots cause to pause and use more efficient power settings. While it's true a major benefit of flying even a slow airplane rather than traveling by car, train, boat, motorcycle, snowmobile or dogsled is speed, there's a breaking point in fuel cost.

Page 1 of 4