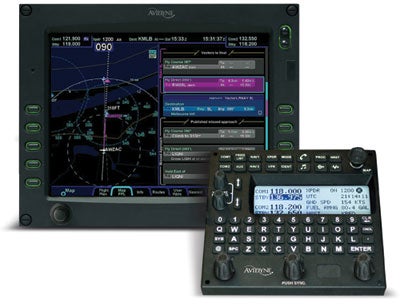 Avidyne Entegra FMS900W
An interesting trend has been emerging: Upgrades for existing aircraft are bringing older airplanes into the modern, electronic, glass-cockpit age. Glass upgrades or even whole retrofit panels can make you think you're flying the newest aircraft in the sky.
Garmin's Synthetic Vision Technology has been a recent crowd pleaser, and the VistaNav portable system (now exclusively marketed by Honeywell) is available for any aircraft, even those without electrical systems (though the obvious mismatch is noted). Avidyne is bringing front-line glass panels to many legacy aircraft; Aspen Avionics is doing it one module at a time. Engines and systems aren't overlooked either; and portable navigation, weather and traffic monitoring are all widely available, at ever-better prices.
All of these safety enhancements provide better situation awareness and improved navigation capabilities, but that doesn't mean we should overlook the basics, like watching for that ol' nemesis, carbon monoxide. With the availability of affordable technology, we now have absolutely no excuses.
Avidyne Entegra FMS900W
New technologies are powerful. Unfortunately, they're often complicated, so Avidyne decided to make the latest WAAS and required navigation performance (RNP) technologies available to the solo IFR pilot. The company integrated heavy-duty capability into an intuitive, user-friendly FMS, which lowers pilot workload with automatic NAV/COM tuning and ident, flight-plan invert and holding pattern info (all the while maintaining four COM and four NAV channels, operating simultaneously). Particularly impressive are Airway Flight Planning and Avidyne's exclusive GeoFill, which together reduce flight-plan data entry by as much as 75%. Announcements on pricing and availability will be available later this year. Learn more at www.avidyne.com.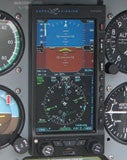 Aspen Avionics
Aspen Avionics of Albuquerque, N.M., is creating an empire based on the world's huge inventory of perfectly good steam-gauge GA aircraft and the supreme desirability of glass-cockpit technology. With STCs for dozens of popular airplanes, the PFD and MFD modules fit the original holes and present all the information you're used to from glass, while interfacing with most existing technology, including GPS, VHF navigators, autopilots and many FMS. Each module features a built-in air data computer that displays wind speed, wind direction and true airspeed. Upgraders can add units as budgets permit: PFD, MFD, redundant PFD—unit capability is somewhat customizable (and priced according to desired capability). Learn more at www.aspenavionics.com.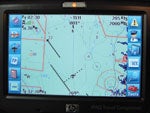 Anywhere Map Travel Companion (ATC)
The Anywhere Map Travel Companion is a full-function aviation navigator with tons of extra features (like 100LL.com fuel pricer/locator and "cones of safety" glidepath information). About the size of Garmin's 496, but roughly half as thick, the Traffic Companion uses a dual-core processor and doesn't need an external antenna; its no-knob, touch-screen face features a larger screen with double the resolution of the 496. On the ground, its street-mapping offers 3D building detail. All software is preloaded—just turn it on and use it. A fully loaded version, with XM WX and Pocket Plates approach plates, goes for $1,695; a bare-bones version costs $895. Learn more at www.anywheremap.com.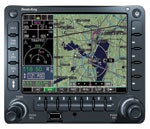 Bendix/King Apex Edge Series KSN 770
Designed specifically for the retrofit market, the KSN 770 Integrated Communication Navigation Display, part of the Apex Edge Series, brings higher-end Honeywell functionality into general aviation. On one 5.7-inch screen, it combines 24-channel WAAS/LPV capability with IFR GPS navigation, integrated TAWS, a weather radar display and 16-watt digital VHF NAV/COM/ILS units. Higher-end options include displays for on-board weather radar, lightning, datalink weather, TCAS and TAWS-B. We predict that it won't be long before this system is also offered in the OEM market. Suggested retail price is $13,995. Learn more at www.bendixking.com.
For a complete review of this product, read "Tech Talk: KSN 770" (Plane & Pilot August 2008), available on newsstands or at planeandpilotmag.com/products/tech-talk.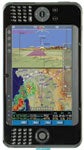 Bendix/King VistaNav 1000
Synthetic vision systems are all the talk lately, but we want to remind you that they've been in the experimental market for several years, providing what looks like a "severe clear" 3D VFR picture of what's outside, even at night, in clouds or with a bird on the windscreen. Bendix/King's VistaNav portable synthetic vision operates on a Samsung tablet PC and interfaces through a Bluetooth link with a small box that contains a WAAS/GPS, solid-state gyros and pressure sensors. Utilizing aircraft or battery power, the Bendix/King VistaNav 1000 helps you fly a Highway in the Sky (HITS) route through "visible" terrain, with options for NEXRAD weather, TAFs, TFRs, METARs and NOTAMs. Learn more at www.bendixking.com.
---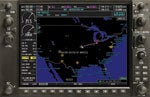 CO Guardian
This line of self-contained carbon monoxide detectors warns of dangerous levels of the deadly gas. Starting at $149, all models produce loud warnings when the cabin approaches unacceptable levels of the tasteless, odorless gas. Moving up the product line, CO Guardians add gas-level information for concentrations below the basic 50 ppm trigger point. Some also integrate with many popular MFDs, including the Garmin G1000, and can furnish OAT and cabin pressure. (Low cabin pressure can make you more susceptible to the effects of CO.) The most basic units fit in your car and charge in your cigarette lighter outlet. Learn more at
www.coguardian.com
.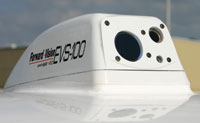 Forward.Vision EVS-100
Forward.Vision's EVS-100 long-wave infrared (LWIR) system keeps evolving and improving to the point where, during a recent demo, praise for the "new screen" was deflected by the true explanation: "That's the same screen; the improvement you see is all in the optics." Still considered a "budget" system, it functions in darkness and haze, and even works as a daytime heat-source locator (traffic, anyone?), providing an extra "sense" for the pilot—a good thing when regular eyes can't do the job. Maule Aircraft announced that the EVS-100 will be offered as an option across its line of airplanes, and the 1.2-pound system is retrofittable to just about any suitable aircraft. The EVS-100 is also being accommodated on many MFD platforms. Learn more at www.forward-vision.net.

Read about an Aviat Husky with EVS-100 technology in "Aviat Husky A-1C" (Plane & Pilot July 2008), available on newsstands or at planeandpilotmag.com/aircraft.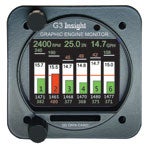 Insight G3 Graphic Engine Monitor (GEM)
In addition to serving as a full-function, color graphic engine monitor, this high-tech instrument serves as a data logger that tracks not only your engine's EGT, CHT, TIT and fuel flow, but also the aircraft's complete flight history—time, temperatures, GPS data, vibration analysis, G-forces, even prop balance and phase. Hundreds of data hours are stored on a PC-compatible SD card to aid in analysis, diagnostics or development. The instrument mounts in a standard panel hole and looks unassuming, until you scroll through its many screens and appreciate its myriad functions, all displayed in bright colors on a brilliant LCD screen. The starting price is $3,200; upgrading from an older GEM runs $2,500. Learn more at www.insightavionics.com.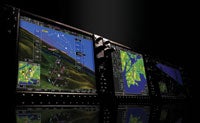 Garmin G1000 Synthetic Vision Technology (SVT)
Possibly the most heralded STC of Sun 'n Fun 2008 was Garmin's Synthetic Vision Technology (SVT), ready to go on the Diamond DA40. Announcements from Cessna (Mustang, Caravan and piston singles) and others immediately followed. SVT presents a computer-generated GPS "perfect" image of what's outside the aircraft, and Garmin's system overlays that on the PFD. TAWS-B audio warnings come through enabled systems. Traffic, elevation-on-horizon data, mapped obstacles, a 3D moving map—all are displayed, allowing the pilot to fly the actual airplane on HITS, as though flying a high-tech video game. It's a retrofit to MFD and PFD software, so expect to see a lot of installations as soon as the paperwork becomes available. Touted as a huge safety enhancer, the dual-screen Diamond DA40 option was announced at $9,995. Learn more at www.garmin.com.
For a complete review of this product, read "Tech Talk: Garmin SVT" (Plane & Pilot July 2008), available on newsstands or at planeandpilotmag.com/products/tech-talk.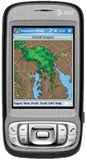 Jeppesen Mobile
This is an integrated suite of more than a dozen aviation applications for touch-screen or non-touch-screen smartphones running Windows Mobile. You can check weight and balance, view METARs, TAFs and TFRs, get DUATS WX briefings with animated WX graphics, airport directories, runway diagrams and Jeppesen's FARs Explained series. You can even create and file your flight plan directly from your phone. If you still carry a PDA, it works on most of those as well. Pricing is $169 per year (renewals are $129). Jeppesen is offering a free demo download at www.jeppesen.com/mobile.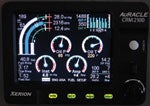 Xerion Avionix AuRACLE CRM2120
Xerion's CRM series of glass engine monitors for piston singles is now augmented by the new AuRACLE CRM2120 cockpit resource management system for twin-engine aircraft. Its human-factors design replaces virtually all standard engine instruments and allows a quicker, more-accurate scan, reducing pilot workload. The CRM2120 system is a fully redundant, full-time double system that has two safety failure modes: flip-flopping from one engine's information to the other, and a "reversionary mode" that provides both engines' information on a single screen, albeit in more compact form. It's STC'd for popular piston singles; twins are coming on line this year, for around $13,000. Learn more at www.xerionavionix.com.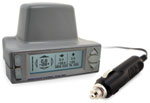 Zaon PCAS XRX
Zaon Flight Systems offers a low-cost solution for collision avoidance in its portable PCAS XRX system, which warns you of traffic. The $1,795 XRX tells you from what direction the traffic is approaching, unique to this portable collision-alert system. The XRX helps focus the pilot; it uses logic to identify the three most important targets, confining its scan to a range of up to six miles and altitudes within 1,500 feet, while prioritizing threats based on the aircraft's relative altitude and range. Using a built-in antenna array that gathers other aircrafts' transponder signals, the "top-of-dashboard" units are immediately portable and removable. Learn more at www.zaon.aero.
For a complete review of this product, read "Tech Talk: Zaon PCAS XRX" (Plane & Pilot February 2008).