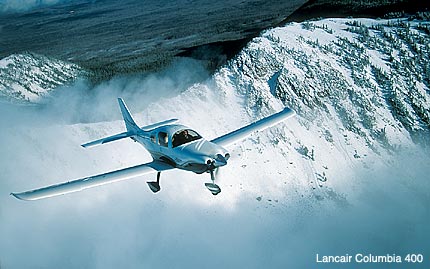 Size Matters
After being shoved out of the spotlight for the last year by the new gaggle of personal jets, the pistons are back. Liberty Aircraft's XL2 earned final certification from the FAA, becoming the first GA aircraft to come direct from the factory with Full Authority Digital Engine Control (FADEC). Developed by Teledyne Continental, FADEC puts power management into the hands of a computer, resulting in a 15% to 20% fuel economy. Consequently, the Liberty XL2's 125 horses sip a miserly 5.5 gallons an hour at 120-plus knots. Maximum cruise is listed at 132 knots or 151 mph.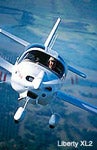 The XL2 is the first all-new two-place aircraft certified in the last 30 years. The part carbon fiber, part steel airplane traces its roots to the Europa kit planes. Liberty expects to start shipping in Spring 2004. For more information, log on to the Liberty Aerospace Website at www.libertyaircraft.com.
Lancair is anticipating certification of the dual turbocharged Columbia 400 any minute as well. Three test aircraft are coming and going from the Bend, Ore., facilities almost around the clock, and the performance numbers coming back are real head-turners, especially for a single-engine aircraft with the gear down and welded. Lancair engineers are reporting that the Columbia 400 can do 288 mph at FL 240.
The all-electric Lancair 400 is the icing on the cake for the newly refinanced aircraft manufacturer. In addition to its seemingly unmatchable speed, the list of standard and optional equipment is the stuff from which dreams are made. Pilots can have an all-glass Avidyne Entegra cockpit, speed brakes, de-ice, built-in oxygen, air conditioning and more. Deliveries are scheduled to begin later this year. See the new speedster at www.lancair.com.
---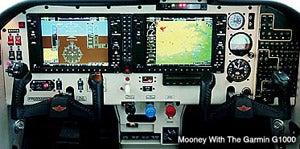 Back By Popular Demand
Commander Aircraft Company, which filed for Chapter 11 in late 2002, is back in business, this time with the help of another airplane company. Tiger Aircraft LLC, relaunchers of the 180-hp Tiger, are providing resources and working capital for the Bethany, Okla.-based manufacturer to restart production of the Commander 115 and 115TC.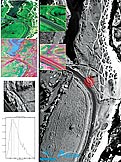 GAP Hyperspectral Imaging System
For Tiger, it's also a chance to add a high-performance upgrade to its product line. Both companies hope to increase their manufacturing efficiency, as well as offer enhanced financing and training services. Additionally, Tiger and Commander aircraft owners can take advantage of more than 150 authorized service centers throughout the world.
Early delivery positions for the new Commander 115 and 115TC are now available. Learn more at the Commander Aircraft Company Website, www.commanderair.com, or call (405) 495-8080.
Another oldie but goodie comes from LanShe Aerospace, manufacturers of both the Lake and Micco models of aircraft. The EP, a predecessor to the Lake-250 (Renegade), was previously in production from 1983 to1986. Although the amphib takes a hit on power, size and useful load when compared to the Renegade, the price tag is $150,000 shorter as well. LanShe is now taking orders for the four-seat floater at $299,000. Get the details from the LanShe Aerospace Website at www.lansheaerospace.com.
Spring has sprung in Kerrville as well. Mooney has offered up two new variants of its M20 airframe, this time with all-glass cockpits. The Texas airplane maker has chosen the Garmin G1000 to embellish the normally aspirated Ovation 2 GX and turbocharged Bravo GX models. Flight testing on the two is already under way, with first deliveries anticipated by the third quarter of this year. Find more information on Mooney's Website at www.mooney.com.
Even the Civil Air Patrol has gone high-tech. Now, some of its aircraft will function as eyes in the sky, with what's being described as "hyper-spectral imaging sensors" and a visual computing network. The imaging equipment detects both man-made and natural objects that have a special "spectral" signature, which means the system can look for crashed aircraft as well as marijuana plants. Funding for the new equipment is coming from the Air Force, which has moved CAP under its Homeland Security Directorate. Read more about it at the Civil Air Patrol's Website, www.cap.gov.
---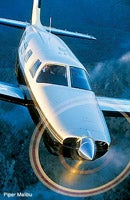 Sergeant Piper
It was 20 years ago today that Piper taught the world to play—with cabin-class, pressurized singles. New Piper is celebrating the second decade mark of the PA-46 airframes with deals on commemorative Mirages and Meridians sporting a fresh paint scheme and enhanced interior. The company also has bundled some of the more popular options into discounted packages, including the Meggitt Magic Single Side EFIS System, the Honeywell Integrated Hazard Avoidance System (IHAS 8000), Flight Information System (FIS weather data link) and more. For more information, contact New Piper Aircraft, Inc. at (772) 567-4361 or log on to
www.newpiper.com
.
The Malibu/Mirage/Meridian success in demonstrating the viability and desirability of big cabin singles helped spawn the turbine market as well. Last year, EADS Socata unwrapped an upgraded TBM700, the C2, which offers more creature comforts and an increased useful load. Pilatus has sold the competing PC12 exceptionally well in the United States and overseas, and at least two more contenders—the Ibis Ae270 and the Grob Ranger 160—are ready to join the market within the next calendar year.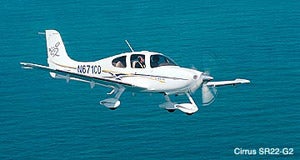 The Evolution Continues
Cirrus has begun shipping the SR22 G2, a new and improved version of its wildly popular 310-hp composite. Production enhancements have allowed for an anticipated increase in both useful load and speed. The new G2 also has a sexy new luxury-car interior with French-stitched perforated leather seats and a leather-wrapped side yoke and throttle. The Duluth, Minn., manufacturers also took the opportunity to redesign the cowling and add a six-point engine mount to reduce engine vibration and a high-tech Hartzell Scimitar Select propeller.
But it's also looking like Cirrus aircraft aren't the only things continuing to evolve. The rapid changes in general-aviation aircraft and avionics are sending the Federal Aviation Administration to Duluth. Two hundred fifty FAA inspectors will visit Cirrus for a familiarization program of next-generation aircraft. One hundred twenty-five flight ops inspectors will get ground and flight familiarization in the SR22, while another group of airworthiness inspectors will learn about composites, advanced avionics and the ballistic recovery system. Cirrus has more than 20 years of composite manufacturing experience and spearheaded the move toward big cockpit displays. See more on the Cirrus Design Website at www.cirrusdesign.com.
Training For A King
The Recurrent Training Center has added a King Air simulator to its program. The school operates as a full FAR Part-142 school. RTC offers a four-day initial training course for King Air drivers and a three-day Annual Recurrent Course with a new King Air cockpit simulator and a 170-degree-view field. Instructors train pilots for BE200, BE90 and BE100 models. For an appointment or training schedules, contact RTC at (800) 727-1014.